Pay homage to the lappy!
It survived the BIG fire of '06 at OTC.
We thought we had a fire drill.
AND THE LAPSTER SURVIVED!!!! (As well as the cooler of Vault!!!)
Allengator86...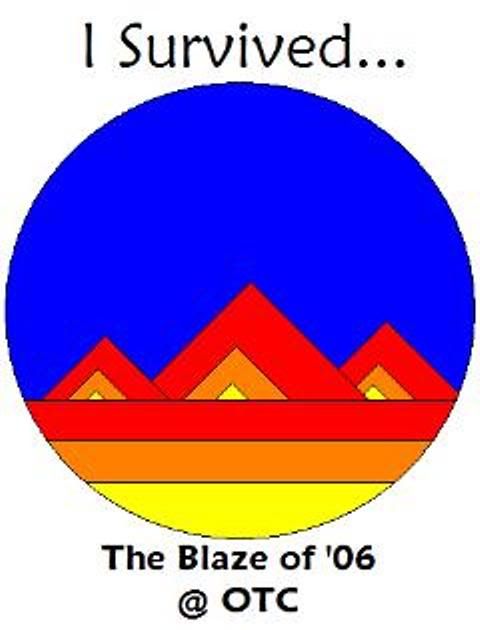 James and I also made an account of the happenings of the day....
Check out his
blog
for more.
May love and peace abound where fire isn't!
The Allengator